StitchinWitch
True Blue Farmgirl


1230 Posts


Judith
Galt CA
USA
1230 Posts
Posted - Jul 08 2020 : 4:22:22 PM
---
My sister found this item while cleaning out a drawer in her sewing room. She doesn't remember what it is for and I don't recognize it but it seems familiar somehow.
Does anyone here know what this is for?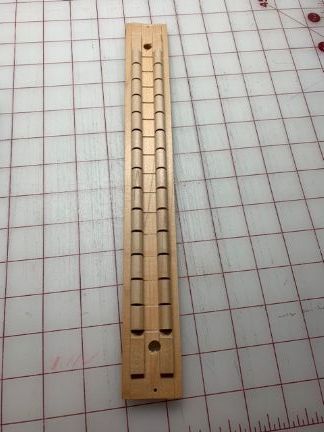 Judith

7932
Happiness is Homemade
quiltee
True Blue Farmgirl


5748 Posts


Linda
Terrell TX
USA
5748 Posts
Posted - Jul 08 2020 : 4:29:22 PM
---
Do those two side pieces move? I thought a ruler rack, but slots don't look large enough.

Farmgirl hugs,
Farmgirl #1919
Farm Girl of the Month August 2015 and April 2017
Linda B
Terrell, TX

"Women are Angels, and when someone breaks our wings, we simply continue to fly . . . on a broomstick - we're flexible, like that."